We here at World Three decided to take on a huge undertaking. So huge in fact that I had to take a plane to meet にんげん in person to accomplish it.
And that 'thing' is "I Love You!! Magical Angel Cosmos".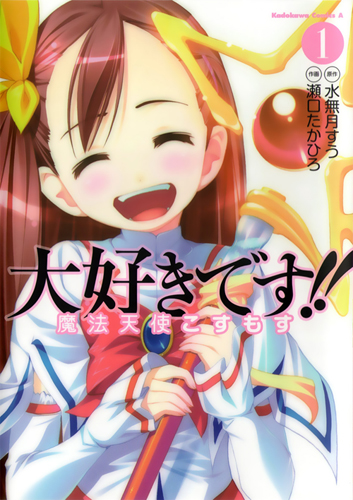 Minazuki Suu (of Sora no Otoshimono and Gou-Dere Bishoujo Nagihara Sora fame) is the man behind this. I found it while browsing one day and learned that this particular title hasn't been scanlated, let alone really talked about. So, we bought it, met up in person, put our brains together to scan it (which we've never done before), and got to releasing. So here it is.
DDL: [Mediafire]
No idea how our schedule will turn out, since this is a monthly manga resulting in long chapters. We're hoping to do it bi-weekly, but you never know. We will get better at this whole process as time goes on, resulting in me forcing a v2 in the far flung future. I bet.
As for Hen-Zemi, we are currently speaking to SemiHen Scans on how it will progress in the future. Sorry if you're wondering.