Despite several adversities we manage to release this chapter.
And what do you know, it's not a [v0]. Hooray?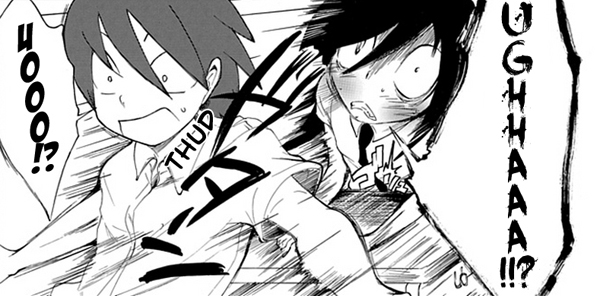 DDL: [Mediafire] | Online: [Reader]
I literally just threw my mouse into the trashcan because during this entire ordeal the laser kept dying. And, well, it makes the entire task of cleaning and typesetting really horrible.
Also にんげん ignored his finals essay for however long it took me to finish. Now that's dedication. (He managed to finish them at about 2:40 AM PST!)
There was an /a/ thread that I didn't see until I was halfway done. I really could have used those extra cleaners, man. And of course it got dubs hijacked, but what can you do.
*typesetting liberties were used in this release, feel free to hate me