Look! I actually finished it. Yay! Now to do all the other things I need to do. Yeah, right.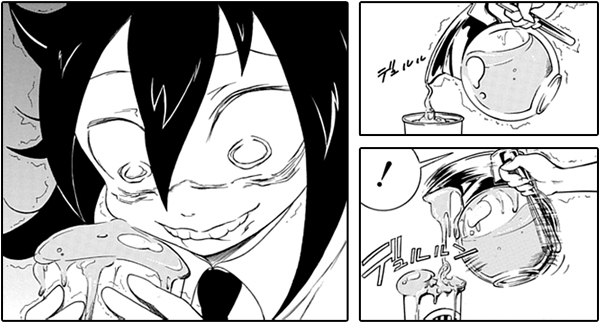 DDL: [Mediafire] | Online: [Reader]
Made the /a/ thread again, but everyone is too busy playing KS to do anything productive. Including myself. Thus I had to request the aid of my dear friend /a/nonymous to help me with a bulk of the cleaning, thanks a bunch!
Despite all that we bring you this chapter, and with new things. The most obvious new thing is that this is the first project, Shockro, our new translator, has done with us. He stayed up until 4 AM or so to finish it. (Why do all our translators do this?) Either way, it's awesome and I love it. Yeah!
Oh, and the sidebar has clickable buttons that will tell you the status of that particular project, or rather, who the jerk is that's slowing it all down. (Hint: It's usually me.)