Sorry this is later than it usually is. I'm still pretty sick, but I sucked it up for you, my dear friends.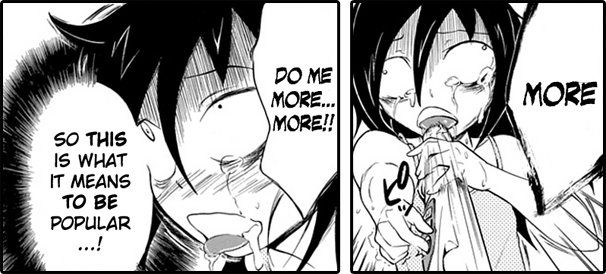 DDL: [Mediafire] | Online: [Reader]
I assure you that the image above isn't actually in the chapter. It is, though, what I think what would have happened upon Anon getting his hands on the latest chapter. So who better to make exploitables, than the person that typesets the manga. Right…?
There was an /a/ thread I actually posted in this time around; answered a few questions for some people. As luck would have it, this thread got doubles-hijacked too. Shame. Also our dear AMHB comes to the rescue again this time, with his marvelous redraws. The chapter would've taken twice as long had he not been there. (Sorry for pulling you from Dota, うふふふ。)