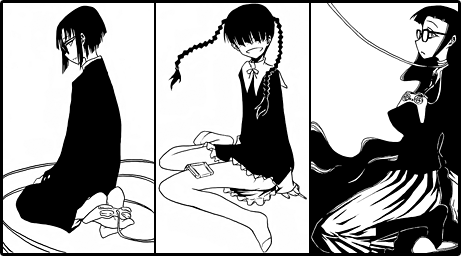 Chapter 34
DDL: [Mediafire] | Online: [Reader]
Chapter 35
DDL: [Mediafire] | Online: [Reader]
Chapter 36
DDL: [Mediafire] | Online: [Reader]
This took over a month to come out and it was absolutely my fault. Finally got well enough to work on things again. I'm trying to make sure that will never happen again, but knowing me I will somehow manage to find a way to mess it up.
I realized the first few chapters were more of a prologue for the volume than anything. Which lead me to wish that I didn't keep the continuing chapter number scheme that was laid out before, but it can't be helped I suppose. Thus, chapter 36 is the real "start" to the volume.
Also, our head TL, にんげん, has been coming under some fire over the quality of some of his translations, to which I've promptly talked to him about. Japanese is obviously not his first language, so if you see any such errors or have problems remember to contact us about it and stuff so I can discuss it with him. He's been trying to get better at it lately.