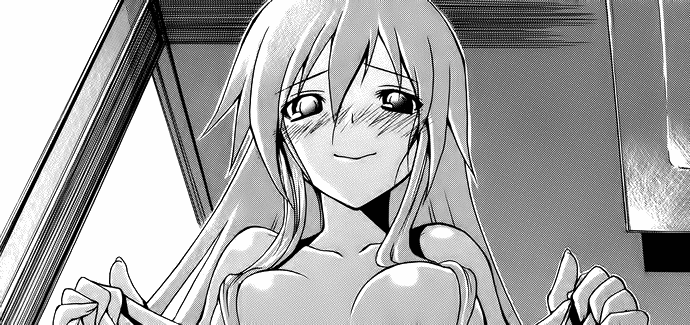 DDL: [Mediafire] | Online: [Reader]
Despite what may be occurring, someone is clearly hiding something. Who might that be. 人退 > SAO.
Another season of animu is winding down. Fall looks decent, to me at least. Can't wait for Robotics;Notes and Little Busters to get spammed everywhere like it's the next best thing. Totally can't wait. As per usual I'll probably pick up most (30-35) of the shows, then drop them within 10 episodes because they're boring. I'm more excited for the OVAs that are coming out, than the season as a whole.
And of course, K will be forced to watch K. Hopefully that doesn't suck, for his sake.