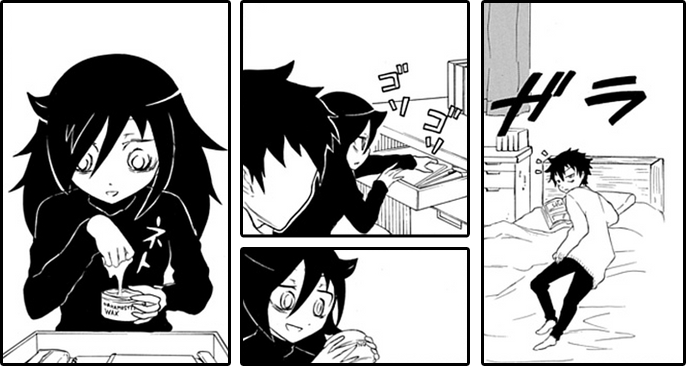 DDL: [Mediafire] | Online: [Reader]
Against all odds, and despite my joke 15 chapters ago, Watamote now has a greenlit anime! It is definitely something I never imagined happening when I accidentally stumbled into the /a/ thread over a year ago at this point. I am damn well proud of everyone that is a fan of this manga, even those that created a stain on its 'history'. Better rev up those bank accounts so you can buy the Blu-Rays.
The title "It's Not My Fault That I'm Not Popular!" has also been incorrect since the Anon translated it that way for Ch. 2. Yes, I've known this since then, but have kept it that way mostly for reader recognition purposes, and partly for nostalgia. (Current post title is this way because it was too long.)
Also this will be the last chapter tagged with 'Loser Girl'. Been planning on changing it to Watamote for months, so now it finally has happened. Change your RSS feed accordingly.
Happy holidays!