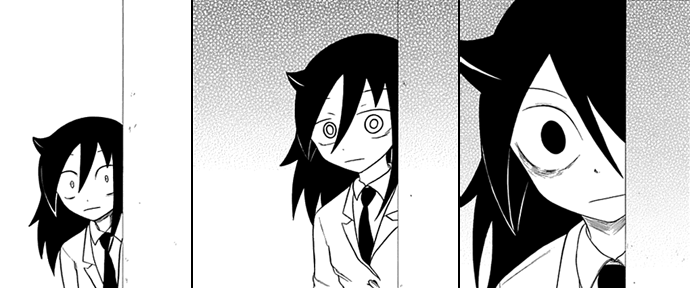 DDL: [Mediafire] | Online: [Reader]
After a good 7-8 hour marathon through this, it's finally done. What a hefty chapter it ended up being. dusthillguy's been working on redraws since yesterday but they proved to be plenty, so I offered to do the last few myself. It was tedious, and I ended up playing a game with my friends, but I got it done. [Here]
Which brings us to the announcements, I guess. So–the "big one"–after two years of beating around the bush and a bunch o' staff discussions it was decided that we'll open up donations. There was going to be a page to go along with how/why this became a conclusion, but it ended up being paragraphs with every rewrite so I opted not to do that. It's just a button on the side. Not some fancy form, not some bar to guilt trip you into putting money to fill it up, just a button, with Mio. You can use it, ignore it, put it on your adblock forever, whatever you want. Any donations will primarily go towards getting raws that we need/use, mostly tanks, but also magazines nowadays too, as well as the occasional server upkeep. You have our gratitude.

The second is just a call for recruitment again. Scorpian is looking for a Translator for his next Miyata Kouji project/joint here, and I'm (still) looking around for a Typesetter for Houkago Play because it warrants a dedicated one. Now that finals are over, hopefully all the other things can start picking up again. Please.

Also obligatory "come visit the irc" comment here. I usually can be found just answering questions in there.