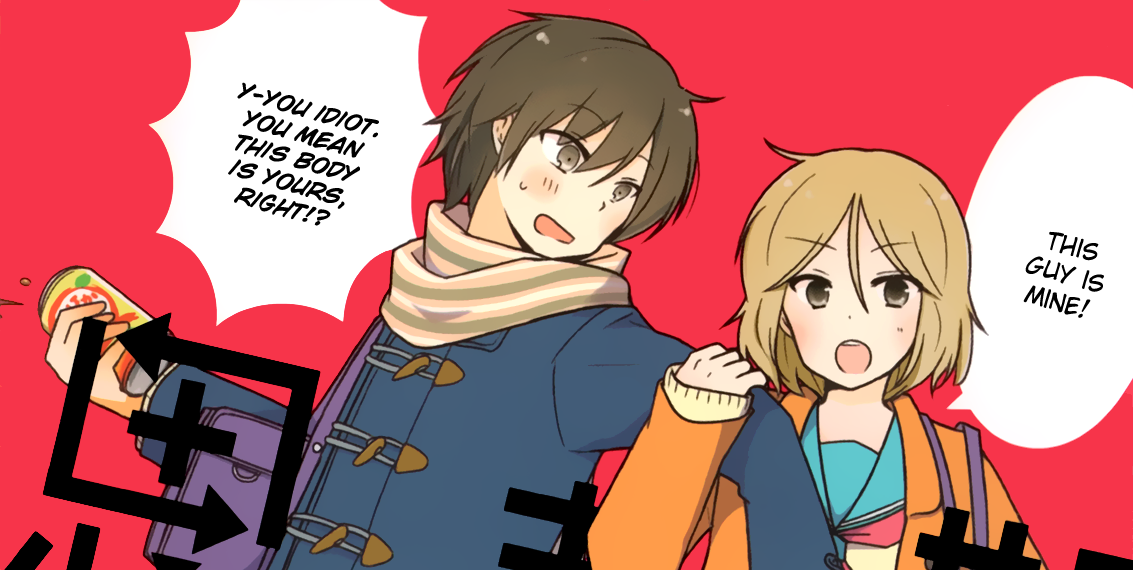 Bitter Change Ch.10 — DDL: [MEGA] | Online: [Reader]
Bitter Change Ch.11 — DDL: [MEGA] | Online: [Reader]
This is my series now apparently. Well, let's give it all we've got.
This marks the return of the usage of FoolSlide since we moved servers late last year. Reader links from previous entries will hopefully be updated, albeit slowly. (Almost) Every single thing we've ever released can be found there again. Report any broken/misspelled stuff please.
Our old Mediafire got banned from too many DMCA takedown requests. Good thing I preemptively moved all DDLs from there on a whim one day. (笑)
Release Notes:
The paper in Panel 4, Page 16, Chapter 10 is legible in raw, slightly illegible in release, even harder to typeset. Need to find solution for volume release.
K is more or less done with scanlation, unfortunate but it happens.
Speed of releases is not guaranteed. All chapters cleaned, but not translated.
Volume 3 is being ordered and delivered to Meiru's house for scanning this time.