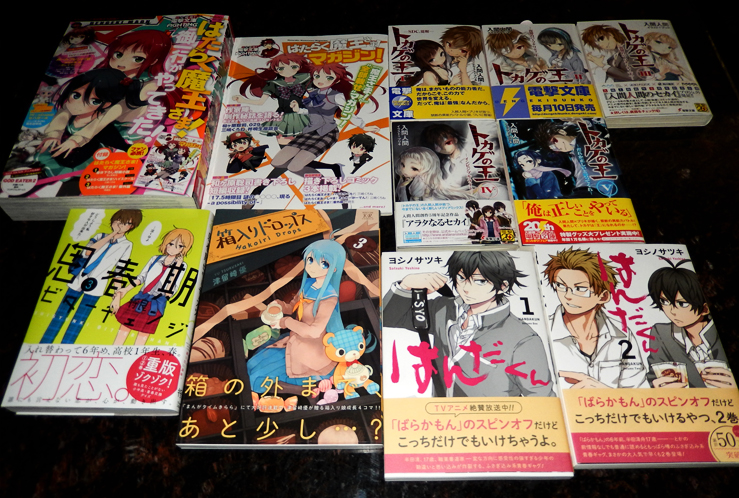 DDL: [MEGA] | Online: [Reader]
Too much manga; too little time. Singular release on purpose, you'll understand why in time.
I wish we had a PR person that would tweet about all the s!ckest 2ch/Twitter trends.
Release Notes (aka Meiru Rants):
Retract everything I said about the clean. Now that I've looked at the book (vol 3) in person I now realize that certain parts are meant to be as vague/impossible to see on purpose. I still don't know if I'll redo volume 2, but I want to try to push resolutions for volume 3. Last year I wrote a very long essay on the problems with releasing high resolution files, especially those out of a typical tankoubon form factor. I never posted said entry because it didn't seem like the right time to do it. Now it seems a bit more relevant.
I can scan anything in at 12,000+ vertical pixels. This far exceeds any sort of normal reasoning. The problem with this is the size of what you scan. Last time I checked, tanks and certain magazines are printed at the same DPI, which is 300. The size and density on a typical tank compared to a magazine like Dengeki Maoh is pretty huge. That's Dengeki Maoh in the back, a larger format tank, then a typical sized tank, then a light novel on top. Too bad I don't have doujins on hand to also compare.
This is the same page scanned in at 600 DPI from a magazine and from the tank. The right looks neater, that's because it's already scaled to fit the form factor. From a cleaning perspective, both are excellent sources to work from. The left is that much bigger though, this yields more possibilities. A case of "bigger is better". More room in between tones/lines to clean up and adjust. Which allows better translation to downsampling for larger releases. Despite having the source exceed the release resolution (let's say 2800) by thousands of pixels, it still makes little sense to me to treat a tank and a magazine as the same thing. That's kind of why everything I work on has varying sizes. Manga is not created equal.
I should just write all this shit on my own blog.