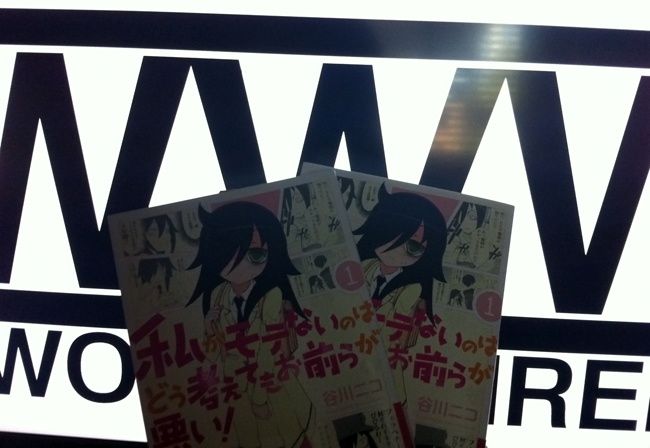 After over a month of sitting on an order, it finally got shipped and arrived today!
Even though we scanlate this manga, and managed to do something no scanlator has done before, we have to buy our own copies too you know. Though it was my own fault for short-cutting and getting it from YesAsia, not expecting it to be delayed this long. (Don't order there.)
Anyways, there's more needed to be said after the break if you are interested, which I hope you are…!
tl;dr – Houkago Play is ending, we need a new manga, there's a list you can choose from, or recommend your own in the comments, tell your "friends", also leave any scanlation-related questions if you have some.
With Houkago Play slowly winding down with the end of Volume 3, we're going to need another series to pick up. I have been informed by a Japanese reader that apparently there exists a "Houkago Play R" that is set to come out this month, so this is on a list of potential projects. Also on that list is the prequel manga to the anime Rinne no Lagrange called "Akatsuki no Memoria" which I have expressed that we have interest in in a few threads on /a/. [1] [2]
That's not all though, we also have a giant list of manga taken from you all, on /a/, of various manga they want to see scanalated. That's how we choose Don't Cry Girl. (You'll need to click it to see it in full, if you want to take a peek.)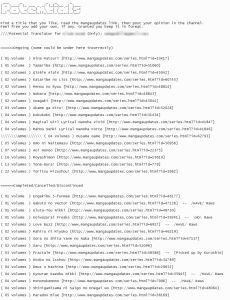 So at this time I ask you, the fans of manga, to ponder what we should do next. You can choose from the list of above/recommend before, or you can suggest more. Unfortunately even though we would like to do all of them, it is seemingly infeasible at this time.
If you do decide to submit your own series for consideration, please, include a Mangaupdates link if possible, and if it's seemingly easy to get raws. We take everything into consideration. The ones most said/voted for obviously are closer to the top than most, that's how it goes. We do buy our own raws, but admittedly even I try to avoid that if possible.
Also, since I'm leaving comments open for once, and don't really expect much response, you can ask any scanlation-related questions in the comments too. I will try to answer them if I can.
Thanks for reading once again, if you did!
Oh, if you follow/followed KS+, which got renamed to "Love Despite", they opened a forum where you can bug everyone for more information. [Here]